Regular graduate students at Rikkyo University can register for Japanese language courses offered by the Center for Japanese Language Education.
Students who wish to enroll in Japanese courses should review the information below and complete the procedures.

Fall AY 2017
Click each 1.-5. to go to the detailed information.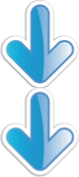 ●Submission by email available.
●Students who took Japanese language courses in the previous semester
 are not required to take the test.
 "Announcements of the courses available" will be given on the
 designated day.
 

      Application Form A is available here.
5. Submit the course registration form (Form B)

  ●

CONTINUING students
  ●For Fall Semester enrollees
   at Ikebukuro Campus or Niiza Campus
   Submission deadline: September 22th (Friday) 4:00 pm