Regular graduate students at Rikkyo University can register for Japanese language courses offered by the Center for Japanese Language Education(CJLE).
Students who wish to enroll in Japanese courses should review the information below and complete the procedures.

AY 2022 Fall
Click each 1.-5. to go to the detailed information.
1. Confirm the requirements
2. Access URL below to submit the application form (Form A)via
Google form by the following date:Wednesdat, August 31, 2022 at 4pm (Japan Time)
[URL]https://forms.gle/5wh8ybzBgf2RRkCN7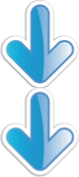 ●Submission by Google form.
●Students who took Japanese language courses in the previous semester
 are not required to submit the Application Form A. If a student who would like to take Japanese courses in AY 2022, please request for the levels and courses available from the below URL.
【URL】 https://forms.gle/6LysED1mCJTF13xF8

3. Take the placement test at Ikebukuro Campus
   [Continuing Students] Tuesday, September 6, 2022
   [New Students] Tuesday, September 13, 2022
4. Get the results via email (Delivery of "Announcements of the courses available").
[Continuing Students] Monday, September 12, 2022 (Japan Time)
    [New Students] Thursday, September 15, 2022 (Japan Time)
5. Submit the course registration form (Form B) via Google form notified with the "Announcement of the courses avilable" to the CJLE office by the following date:
Friday, September 23,2022 at 5:00pm.*Japan Time
AY 2023 Spring
Detailed information will be released in the late February, 2023.