An Overview of the Japanese Language Education Program
1.Japanese Language Education for Short-Term International Students or
   International Students Formally Admitted to a Graduate School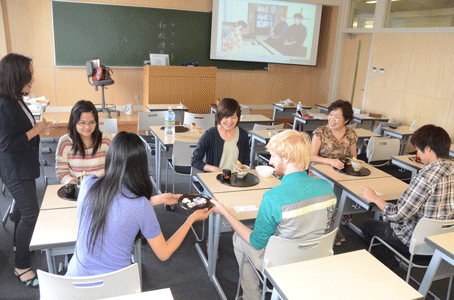 Rikkyo University offers nine levels of Japanese courses from J0 (basic) to J8 (advanced).

We have also instituted courses that allow students to learn about the Japanese language and cultural aspects of the Japanese language in English, regardless of their level of Japanese language ability(Japanese Language and Japanese Culture), even if they have no experience with studying the language.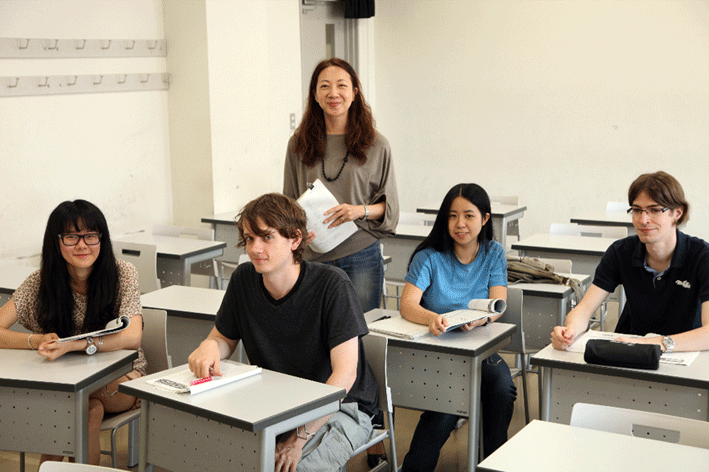 Furthermore, we have devised courses for students who have insufficient language ability to take ordinary specialized university courses but still want to take some sort of content course in Japanese.These three seminars for students at levels J2, J3, J4, and J5 provide students with the opportunities to learn about Japanese anime, manga, movies, novels, songs, or other content in easy-to-understand Japanese.

At the Niiza campus, we have instituted an integrated course in Intermediate Japanese in which J4, J5, and J6 students study together in the same classroom, regardless of level.

2. Japanese Language Education Offered to Undergraduate Colleges, etc.
The Center for Japanese Language Education (CJLE) offers programs tailored to the needs of undergraduate colleges and others.
Click for details.