Short-Term Intensive Japanese Program 2016
1. Program Capacity and Schedule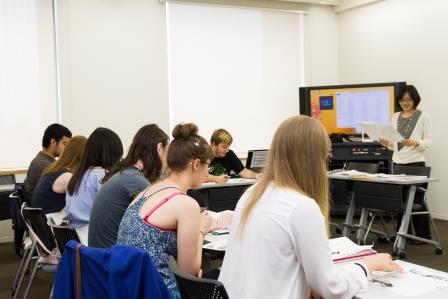 Rikkyo University presents the Short-Term Intensive Japanese Program in Niiza Campus. This Program starts on Thursday, January 12 and ends on Thursday, February 2, 2017. Participants need to arrive and check in at the accommodation on Wednesday, January 11, and check out on Friday morning, February 3, 2017. The entire program comprises 45 hours of classroom instruction plus 25 hours of lectures on Japanese society and culture, including field trips. In this program, "Beginner" and "Elementary" level classes will be held. The program capacity is limited to 20 students, and upon completing the full 3-week program, participants will be given a certificate of completion and an official transcript.
2. Tuition and Fees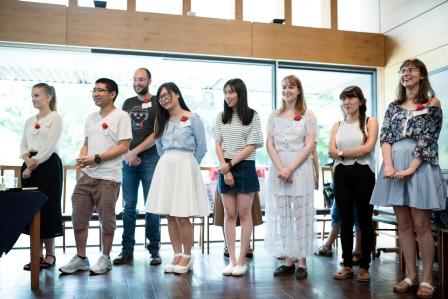 The cost of the program, including tuition, room, board (breakfast and dinner on weekdays) and the fees for all program activities, is approximately 300,000 yen. The program cost does not include transportation costs (to and within Japan), or any other miscellaneous living expenses for the duration of the program.

【Itemized List of Program Costs】 *Room options are determined based on availability.
Tuition: 150,000 yen
Room & board: (2-person shared) 119,410yen (4-person shared) 109,910yen
Activity Fees (including Insurance Fee): 10,000 yen
Administrative Fee: 23,000 yen
Total: (2-person shared ) 302,410yen, (4-person shared) 292,910yen

* Since only limited number of rooms can be available in each type, the University may not be able to accommodate everyone's requests. Thank you in advance for your kind understanding.
* A hotel near to Shiki Station will be arranged from January 11 to 15, 2017. Breakfast is included, however dinner will not be provided on the evenings of January 11, 12 and 13. The participants will need to arrange their own dinner on these evenings. After January 15, the participants will stay in the University accommodation located at Niiza campus.
* Rikkyo University will join in the following insurance. Injury & sickness death 3000,000 Yen, injury physical impediment 3000,000 Yen, medical & rescuer's expenses 3000,000 Yen, personal liability insurance compensation authorized 100 million Yen, which includes incidental settlement negotiation services. However it is your own responsibility as the participants to arrange your own insurance policy to cover all necessary costs.

3. Requirements
The students who are enrolled at Rikkyo University's partner universities can apply for this program.
4. Application
Interested applicants must submit the following documentation to the CJLE by mail before the deadline of November 4, 2016. The admissions will be confirmed after November 7, 2016. The program fee payment must be submitted between November 7 and November 18, 2016.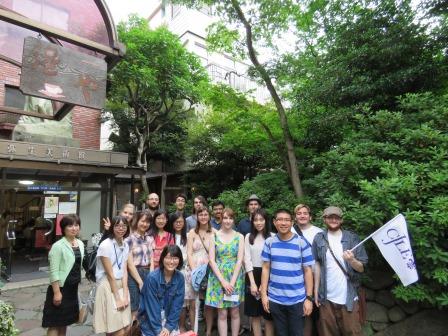 - Completed application documents, including health information form
- Letter of recommendation in sealed envelopes issued by an academic advisor or supervising professor at the home university
- Latest official university transcript issued by the home university (the document must be in English)
- Passport copy
- Two face photographs of 4.0 cm x 3.0 cm (electronic copies cannot be accepted, original photos needed)
*Three face photographs are needed, including one attached on the Application Form.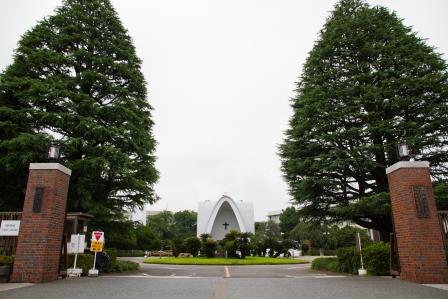 You need to send the application to:

Center for Japanese Language Education (CJLE), Rikkyo University
3-34-1 Nishi-Ikebukuro, Toshima-ku, Tokyo 171-8501, Japan

*The time for application has closed.
5.Cancellation and Withdrawing
If you wish to cancel your participation in the program, and declare your intent to do so by December 12, 2016 (Japan time), 80% of your fees will be refunded. If you cancel your participation in the program by January 11, 2017, 30% of your fees will be refunded. The transfer fee is deducted from the refund, and if a participant withdraws after the program starts, no refunds will be given.